Bienvenue sur le site Bullecourt1917 - Informations sur la bataille de Bullecourt.
 toRetrouvez ici des fiches détaillées, des galeries d'images, des liens, etc ...
Welcome on this web site about Bullecourt you can find some Australian soldiers of WWI involved in the battles and the story of the commemoration  .We would be happy to have your opinion about this site.If some of your relatives fought at Bullecourt in 1917 ,you can send a photo and a short text and we will add them in the cards index "FICHES" All suggestions will be welcome.Please use "contact"
This is a great sadness for his family and the people who have been knowing him. Claude Durand were passing on the 1st of march 2016. Her was the big artisan of the friendship between France and Australia. Hundred and hundred of  australian soldiers' descendants were visiting him and his wife Colette. He was the memory of the australians victims from the WWI in Bullecourt.
Be his work never forgotten
His family
During the battles of Bullecourt  more of 2.400 Australian soldiers K.I.A have no known grave. According to some letters of  soldiers who were witnesses of the death of their mates like the one below, writed by l/cpl Peachey, Lambis Englezos and some other friends of the 15th Brigade are searching for mass graves in  the
area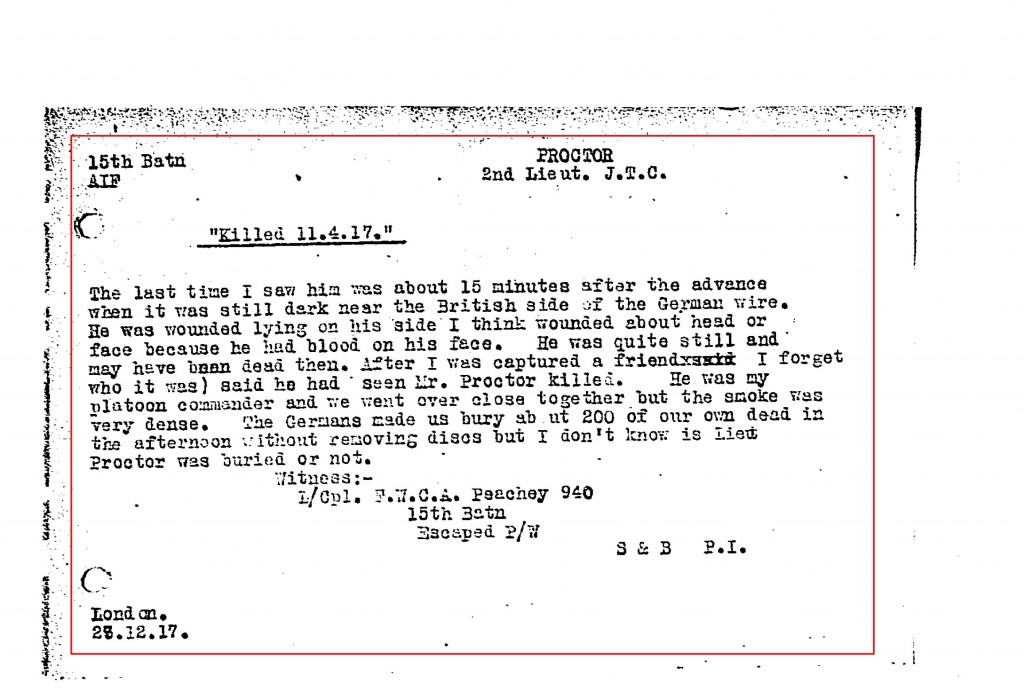 . They found some places where soldiers were buried just after they were killed. These graves concern the second battle of Bullecourt and these places will be inspect soon.Perhaps the bodies were exhumed after the war or not!
Above  the map with the position of the supposed temporary graves.
You can write a commentary to help in research.